Congratulations to Karishma Dhuri for becoming a recipient of RNA Salon travel award.
Our latest research work "Extracellular Vesicles Mediated Exocytosis of Antisense Peptide Nucleic Acids" got featured on the cover page of upcoming Molecular Therapy Nucleic Acids Journal, Vol 25, September 2021. Check out the cover page here!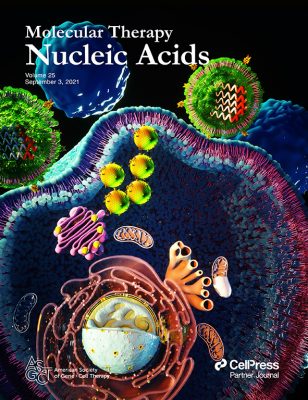 Congratulations to Dr. Bahal for being named a 2021 National Institute for Pharmaceutical Technology and Education (NIPTE) Rising Star Scholar.